What?
Your job has the benefits of a Standard Job Ad, plus:
Your job has a prominent white background
Your job is highlighted at the top of our 23 000+ subscriber newsletter
Your job is highlighted in listings and searches, appearing above both standard and basic ads in all searches
Your job is shown on rotation in the Top Jobs box
Why?
A High Visibility Job Ad is perfectly suited for recruiting for a senior and/or specialised position, or for advertising a position with a close deadline
A High Visibility Job Ad will maximize the exposure of your vacancy and increases your chances of finding the best candidate for your position
How?
We can
Create a unique EuroScienceJobs-hosted web page with your entire job description and logo prominently displayed
Link directly to your organisation's web page (or PDF document), taking readers to your website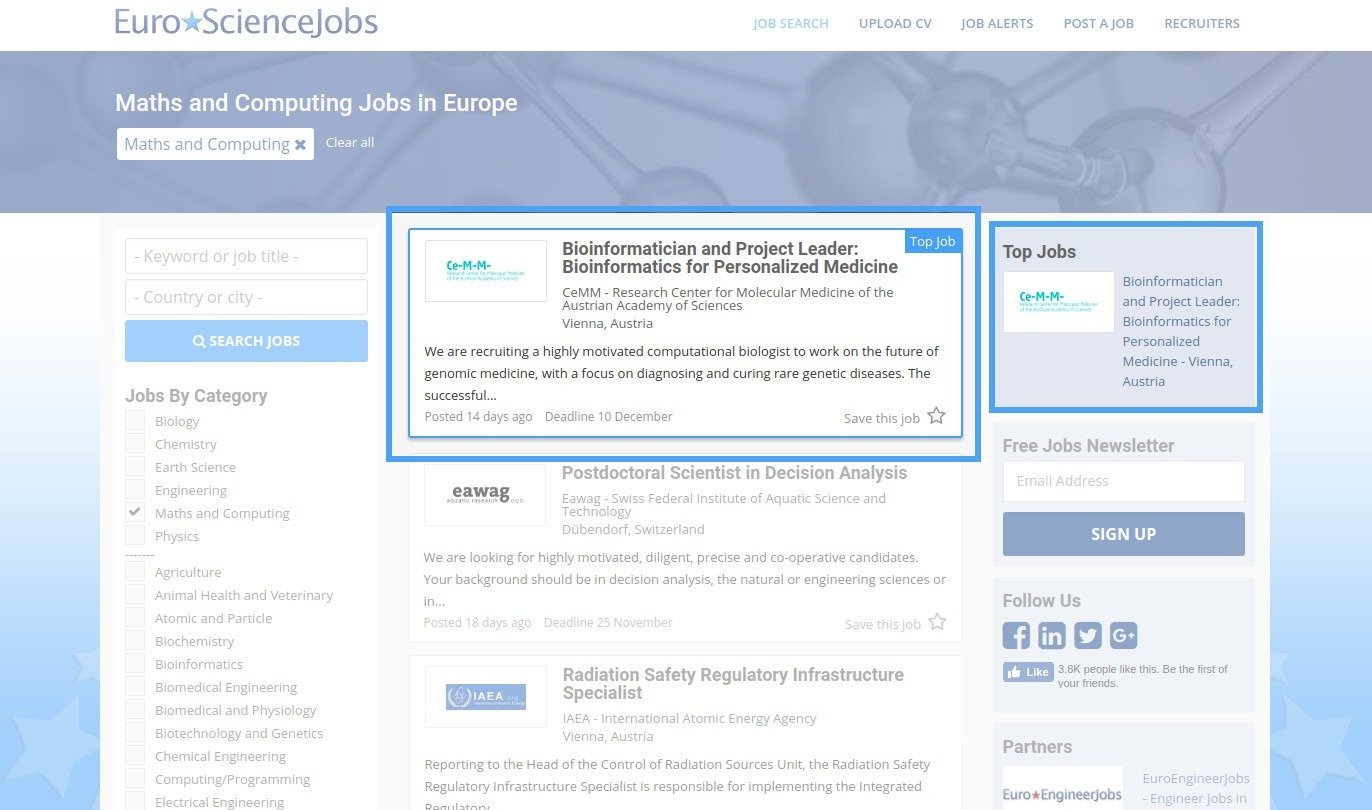 Price: 960 Euros (+20% UK VAT if applicable)
Click here or email our sales team at info@eurosciencejobs.com to order a High Visibility Job Ad