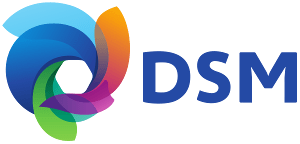 Postdoc in Oxidative Stress Models for Animal Nutrition & Health
Royal DSM
Village Neuf, France
DSM – Bright Science. Brighter Living.™
Royal DSM is a global science-based company active in health, nutrition and materials. By connecting its unique competences in life sciences and materials sciences DSM is driving economic prosperity, environmental progress and social advances to create sustainable value for all stakeholders simultaneously. DSM delivers innovative solutions that nourish, protect and improve performance in global markets such as food and dietary supplements, personal care, feed, medical devices, automotive, paints, electrical and electronics, life protection, alternative energy and bio-based materials. DSM and its associated companies deliver annual net sales of about €10 billion with approximately 25,000 employees. The company is listed on Euronext Amsterdam.
More information can be found at www.dsm.com.
The Challenge
You act as Postdoc, based in DSM Nutritional Products Research Centre for Animal Nutrition & Health in Village Neuf (France), on the mission to evaluate the effect of feed additives (i.e. Eubiotics). You will be part of R&D in a department dedicated to identify, develop and evaluate the efficacy of products in the field of Animal Nutrition & Health. You will be part of Biology lab and work in close connection with the R&D team of the Centre. You will gain experience in applied research in Animal Nutrition and Health within an industrial framework.
The Position
Two-year post-doc position in an applied research environment for animal nutrition & health;
Performing scientific literature review;
Applying and developing testing systems to evaluate the impact of eubiotics on oxidative stress primarily in swine;
Reporting research results;
Executing scientific project tasks within a project team;
Publishing in journals and magazines, scientific and technical developments.
The Ideal
PhD in biology or equivalent;
Knowledge on oxidative stress mechanisms and related techniques;
Knowledge on molecular biology, Immunology;
French and English fluent;
Statistical knowledge;
Writing and presentation skills;
Behaviors:

Motivated;
Independent;
Able to work in a multicultural and interdisciplinary team.
The Reward
Working for DSM means the opportunity to really contribute to improve people's lives and solving the challenges of today's world. Challenging jobs, career opportunities and an inspiring environment allow you to enhance your personal development. DSM recognizes that the on-going success of the company depends on the continued development and engagement of our employees and pursues a fair and competitive remuneration policy, recognizing individual and team competencies and performance.
Procedure & Contact
Interested in this position? Please apply via email (kerim.hanafi@dsm.com) by sending me your CV & Motivation letter in English. If you have any question you would like to clarify, please do not hesitate to contact Kerim Hanafi (kerim.hanafi@dsm.com).
Reference check procedures are part of the DSM Recruitment & Selection Process. You will be contacted when these references checks are required.
Royal DSM is an equal employment opportunity and affirmative action employer and all qualified applicants will receive consideration for employment without regard to race, color, religion, sex, national origin, age, protected veteran status, status as a qualified individual with a disability, or any other characteristic protected by law.
Don't forget to mention EuroScienceJobs when applying.